Turbulent is a green-tech company developing vortex water turbines for low-head micro-hydropower in rivers or canals. The Vortex turbine is designed to be a continuous, resilient, and cost-effective alternative to the existing low-head hydropower, traditional hydropower as well as intermittent energy solutions such as solar systems, diesel generators, and small wind turbines. Current development is focused on on-site generation for on-grid and off-grid installations.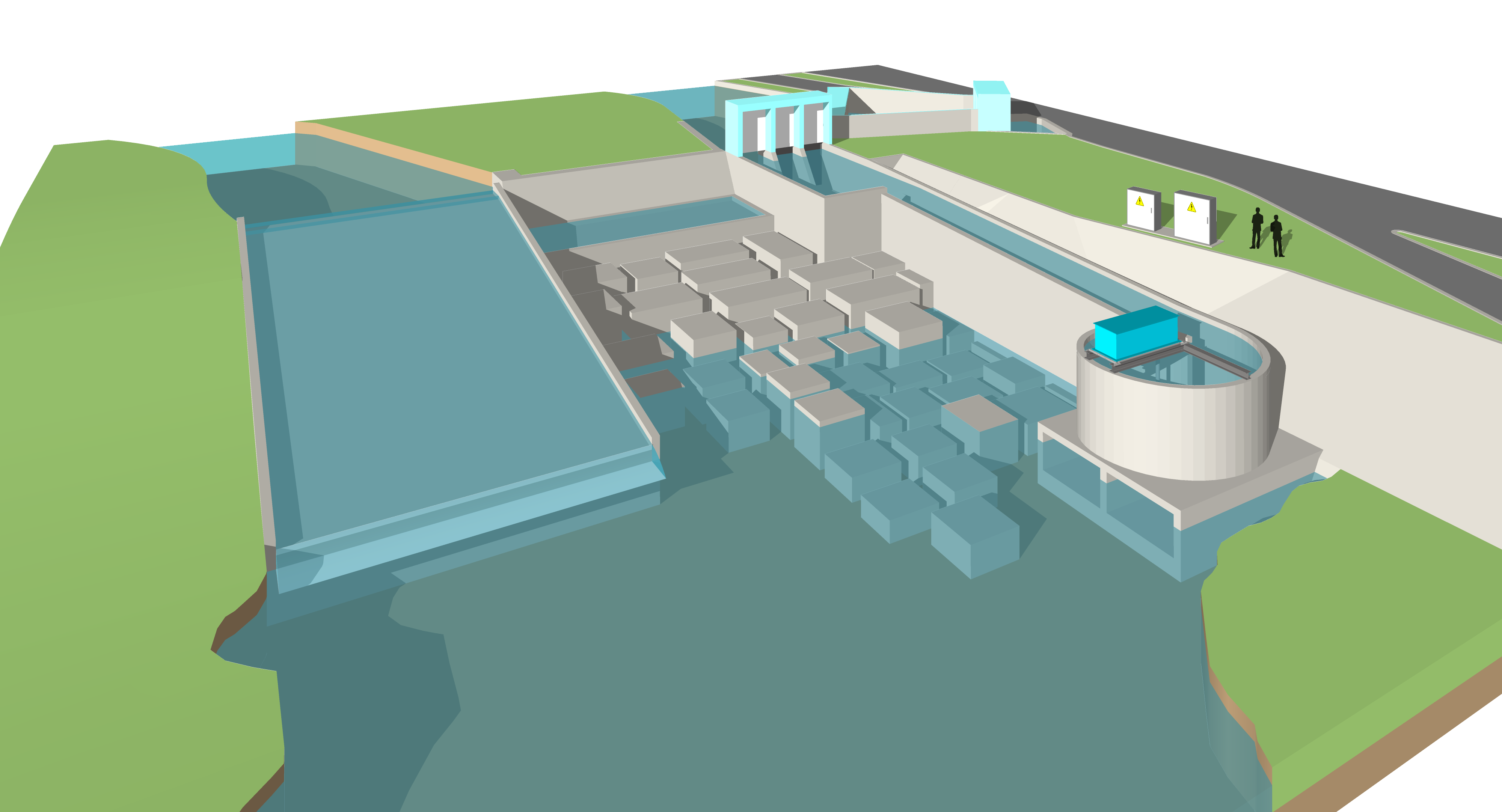 Due to the intermittency of wind and solar production, hydropower is one of the most attractive and intriguing solutions to harness the energy, yet there are not many types of viable technologies for low-head hydropower.

Turbulent low-head vortex turbines use the natural flow of the stream.

The turbines are designed for continuous energy, decentralized, damless, easy-to-install, low-maintenance, fish-friendly, remotely monitored, without flood risk, and with a long operating life.

As a run-in-river technology, Turbulent has one of the lowest carbon footprints of all electricity generation technologies as it requires much less raw materials (steel, concrete) than most. (Source, UK Parliament)

The Turbulent micro-hydropower plant has a considerably lower cost than traditional hydropower and a competitive price to solar plants with batteries.

To produce the same amount of continuous power as a Turbulent turbine, you would have to install a solar plant the size of a football field. The Turbulent turbine needs only 8% of that space.

In 2018 Turbulent went viral, reaching more than 100 million views in social media. Since then, Turbulent has received more than 15,000 requests for its projects from distributors, customers, and investors.