For the first time ever, EduTech Africa will be coming to you from the comfort of your own home.
We're bringing you 140+ expert speakers, from K-12 and Tertiary Institutions alike, who'll give you practical take-aways and key insights across 15 topics – for 3 full days!
Join Pearson next week, for Africa's only virtual edtech conference and exhibition.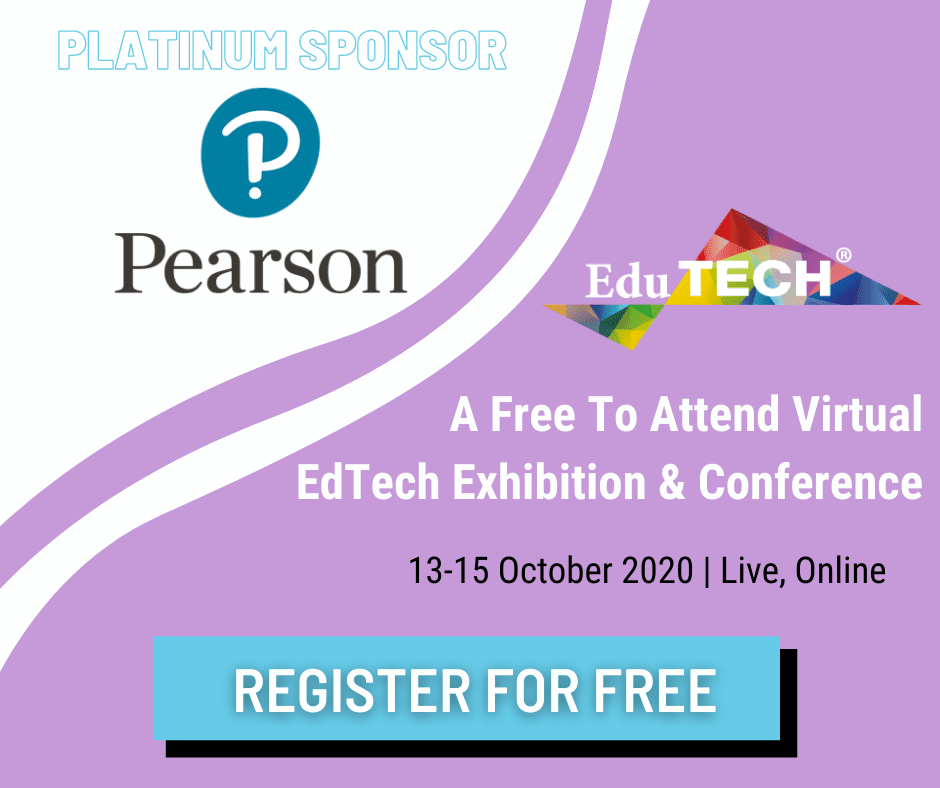 Make sure you get your ticket and bookmark our exciting conference sessions:
13 October
10.30am
PANEL DISCUSSION – Should children in ECD have access to devices?
Moderator- Zipho Majova, Product Management Analyst, Pearson South Africa
Nneka Chukwulobe, Executive Director, Creative Builders Club, Nigeria
Angie Madara, CEO, Growd Global Ltd
Megan Campbell Edwards, Principal, Cornwall Hill
12.00pm
Does Technology have a place in developing Inclusive Teaching and Learning in ECD?
Benadette Aineamani, Product and Services Director, Pearson (Africa)
3.30pm
Navigating Information Literacy (NIL)
Janet Naude, Content Services Lead: Post-Schools, Pearson South Africa
14 October
11.30am
Coding and Robotics in the early years
Sonica Koopman, Product Manager, Pearson (Africa)
12.30pm
Digital trends in Tertiary Education
Aamina Gangat, Head of Product: Higher Education & TVET, Pearson South Africa 
4.00pm
PANEL DISCUSSION: Navigating from the traditional format classroom in Africa to the Digital Blended Classroom
Benadette Aineamani, Product and Services Director, Pearson (Africa)
Dr Simon, George Taukeni, Lecturer: Educational Psychology and Inclusive Education, University of Namibia
Samson Nyasha Munkyi, Director of Programmes, Smart Kids Academy, Eastville Prep School, Zimbabwe
Vincent Okuba, Teacher of English/Literature, MCE, Teresa's Girls Secondary School
Join us at our virtual booth, book virtual meetings and listen & learn from our expert, innovative content.