In a rapidly evolving digital landscape, identity verification mechanisms have become the bedrock of secure transactions. Worldcoin, an ambitious cryptocurrency project, recently introduced the Orb, an eye-catching and high-tech device designed to leverage the uniqueness of human irises for identity validation. This fascinating blend of biometrics and blockchain technology is poised to transform digital finance, but it is also stimulating important discourse on privacy and data security.
Unpacking the Orb
At first glance, the Orb is an object of aesthetic appeal – spherical, gleaming, and intriguing. However, the true marvel of this device lies beneath the shiny exterior. The Orb is designed to photograph irises, using this biometric data as a unique identifier to authenticate transactions and manage the distribution of Worldcoin cryptocurrency.
The Orb's interior is a technological wonderland. Comprising a network of Printed Circuit Boards (PCBs), each board plays a critical role in the device's functionality. The mainboard is the technological nerve center, hosting components such as capacitors for powering near-infrared illumination and drivers for the liquid lens deformation.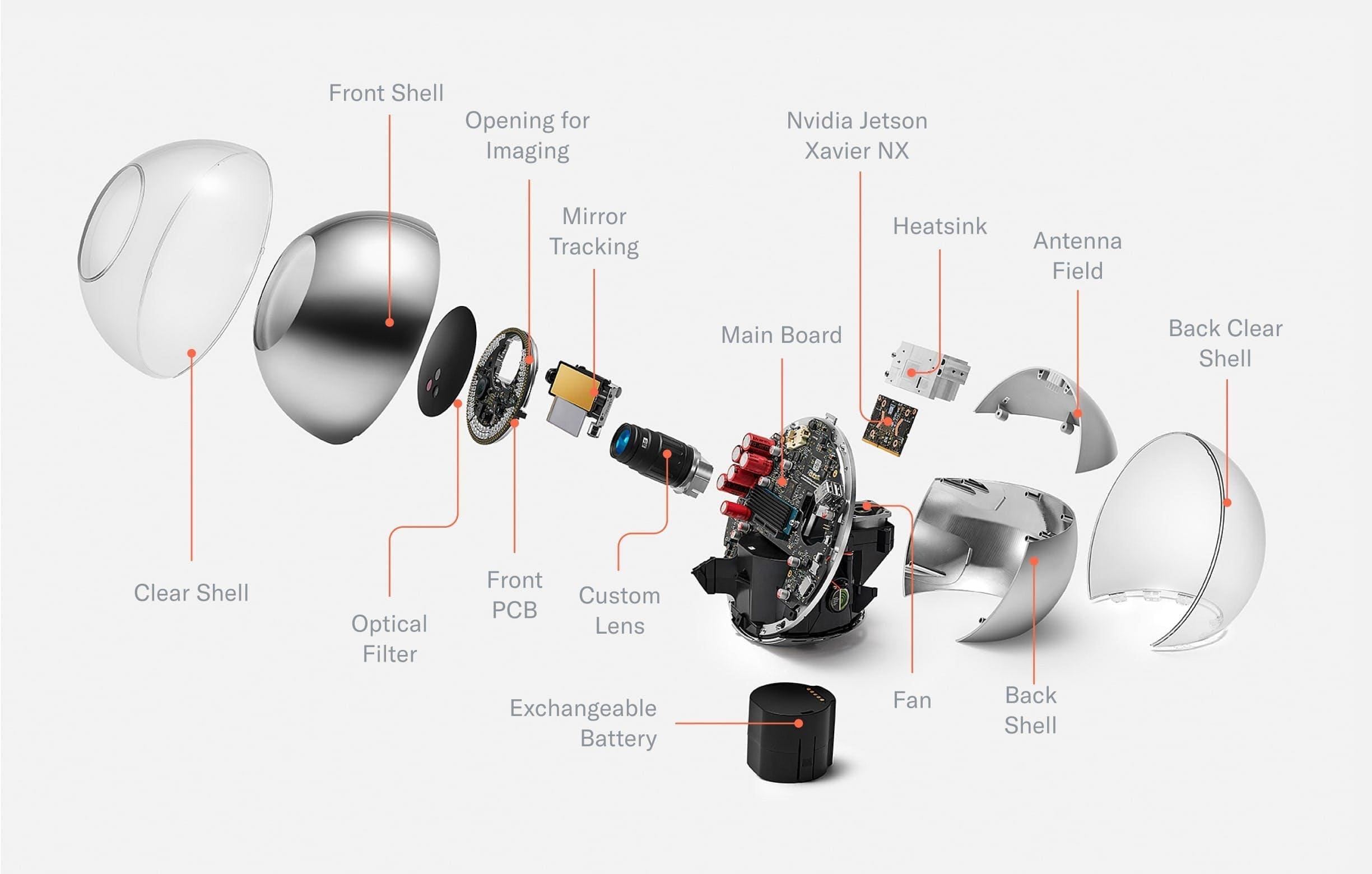 The device's computational powerhouse is the Nvidia Jetson Xavier NX, a compact module capable of running several neural networks in real-time. This impressive processing power enables optimization of image capture, local anti-spoof detection, and local iris code calculation, resulting in a sophisticated system that ensures not only security but also privacy.
Privacy and Data Security
In an era marked by heightened sensitivity to privacy, the Orb's approach to data storage and security is pivotal. The device employs a dual-encryption process for stored images, adding a robust layer of security against potential data breaches. An encrypted M.2 SSD stores images, further protected by a second layer of irreversible encryption via the public key from a server.
Importantly, Worldcoin places the power of data contribution in the hands of the user. Image data is stored and used to improve the system only when the user provides explicit consent, and can be deleted at any time. This privacy-centric approach is a crucial consideration in an environment increasingly concerned about personal data misuse.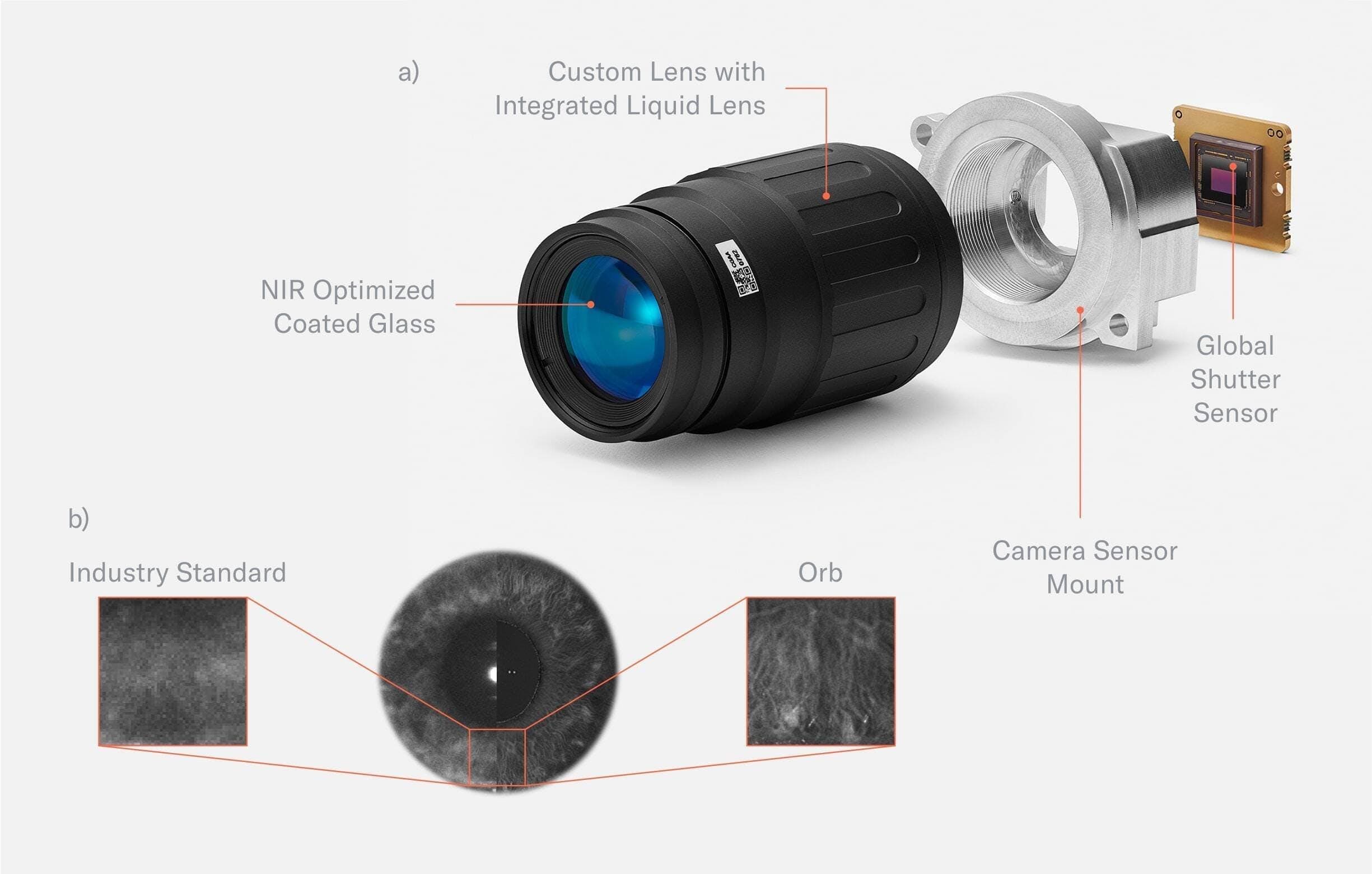 Fraud Prevention and User Verification
Aiming to democratize access to digital currency, Worldcoin plans to give a free share of the cryptocurrency to every person who verifies their identity with the Orb. With high incentives, there is the potential for fraudulent attempts. To combat this, the Orb incorporates advanced anti-fraud measures.
The Orb's mainboard hosts several connectors for active elements of the optical system, a GPS module for location accuracy, and a Wi-Fi module that aids in uploading iris codes. This ensures every individual can only register once, keeping fraudulent activity in check. Real-time AI algorithms analyze data from advanced imaging sensors to distinguish genuine humans from spoofing attempts, thus reinforcing the robustness of the system.
Potential Implications and Concerns
While the Worldcoin Orb promises a new era of secure digital identity verification, there are significant implications to consider. The extensive data capture and powerful recognition capabilities that the Orb possesses could potentially be misused. Despite stringent encryption and privacy measures, the possibility of data breaches and unauthorized access is a perpetual concern in our digital age.
Moreover, the device's ability to recognize unique human features could lead to a more extensive identification system. Although this could revolutionize fields like banking and voting systems, it could also carry serious civil liberty implications if misused.
The Worldcoin Orb represents a monumental stride in digital identity verification technology, capable of shaping many sectors beyond digital finance. Its launch stimulates thought-provoking discussion on balancing access to digital currency and safeguarding individual privacy.
The innovative biometric security offered by the Orb opens up new opportunities and challenges. The journey of this pioneering technology will be one to watch closely, as it navigates the intricate balance between ensuring security and preventing potential misuse of personal data. With every stride in technological progress, the dialogue on privacy concerns must also advance. The Worldcoin Orb exemplifies this delicate balance, highlighting both the opportunities and the ethical considerations that come with technological advancement.