Tracer, the data platform that aims to consolidate an organization's various data sources and enrich them with actionable business insights, has secured $18.1 million in a Series A funding round. But this is not just a testament to Tracer's growing influence—it highlights the broader evolution in how businesses approach data analytics.
Tracer's Ascent in Data Analytics
Co-led by NewRoad Capital Partners, Progress Ventures, and BDMI—with support from S4S Ventures and Arbour Way Investors—the new funding promises to catalyze Tracer's ambitious growth trajectory. Jeff Nicholson, Tracer's CEO, expressed optimism about the company's future. Tracer's strategy includes expansion to untapped markets, augmenting their technological infrastructure, and reinforcing their team with new hires across multiple domains.
From its inception in 2015 by Jeff Nicholson and Leighton Welch, Tracer's quest has been clear: Empower businesses to make data-driven decisions. They've developed data analytics tools for notable names such as Sanofi, Media Monks, and Headspace, positioning Tracer as a formidable player in data analytics.
In today's relentless business arena, quick and informed decisions are no longer just an advantage—they are a necessity. And central to this is accurate data and insights.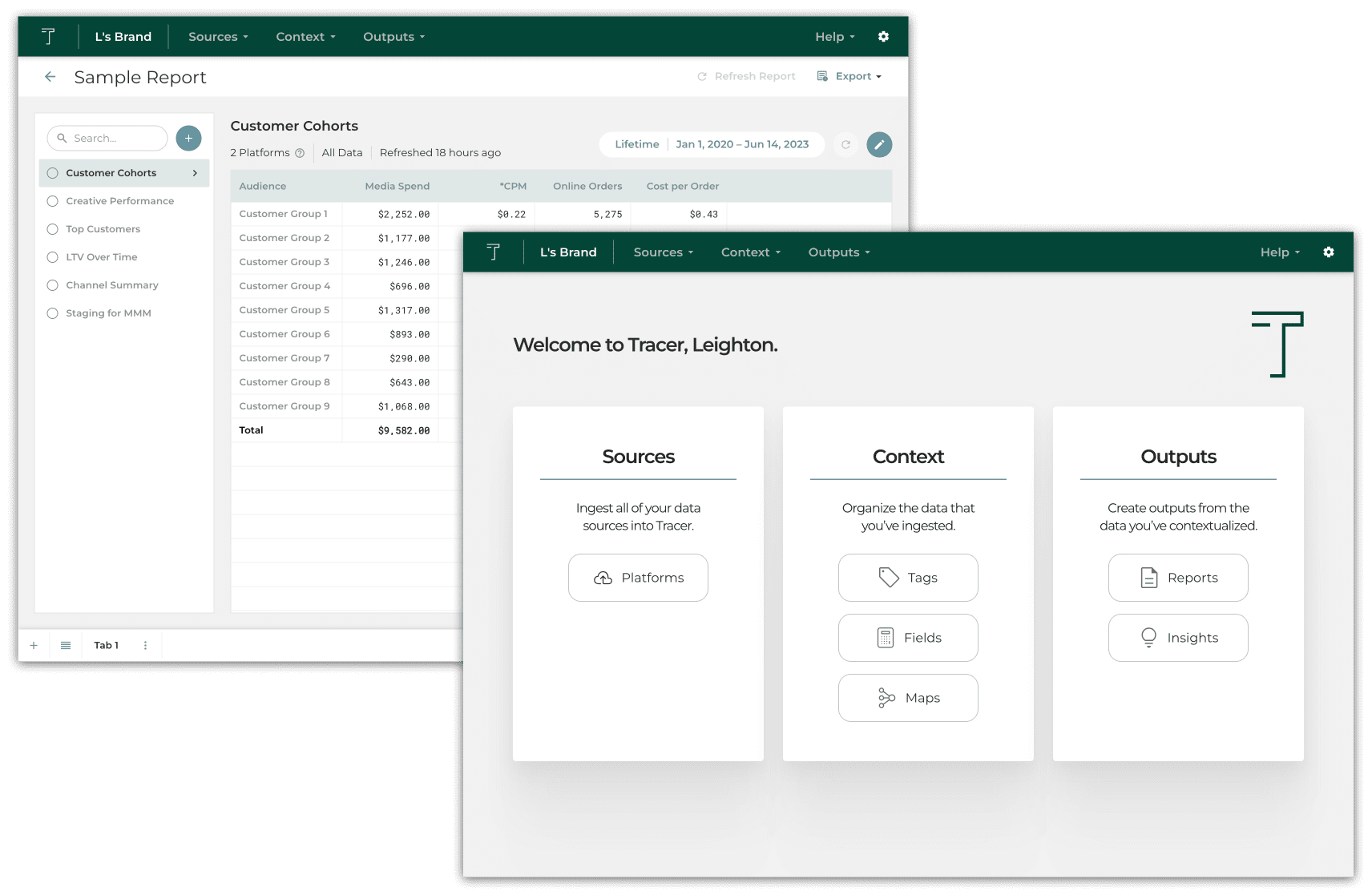 Why Accurate Data Matters
Decision-making: Businesses operating on inaccurate or incomplete data risk making misguided strategies. It's akin to navigating through uncharted territory without a reliable map.
Resource Optimization: Erroneous data can lead to squandered resources. Investing in products or campaigns that don't resonate with the target audience can bleed companies dry.
Unearthing Opportunities: Accurate data is like a goldmine. It can reveal latent trends, providing businesses with the intelligence to venture into untapped markets or refine their offerings.
Enhancing Customer Experience: Understanding customer behavior paves the way for tailor-made products and services, enhancing satisfaction and fostering loyalty.
Several brands exemplify this data-driven approach. Sanofi is crafting personalized marketing campaigns, while Media Monks gauges its marketing efficacy using hard data. Headspace iteratively refines its app based on user behavior, and January Digital harnesses data to fine-tune its customer service.
The Modern Data Stack: A New Paradigm
The landscape of data analytics is ever-evolving. Gone are the days when businesses were bogged down by tech debt, cumbersome custom code, sprawling SQL queries, and convoluted spreadsheets. Enter the modern data stack—a holistic ecosystem optimized for the digital age. It comprises:
ETL Pipeline: Streamlines the process of moving data from diverse sources to a central data warehouse.
API Connectors: Facilitate seamless integration with various data sources.
Orchestration Tool: Manages and automates the data pipeline.
Transformation Layer: Processes data to make it more palatable for analysis.
Observability Platform: Monitors the data ecosystem to swiftly identify and rectify issues.
Data Warehouse: A consolidated repository for diverse data, enhancing accessibility and analysis.
This contemporary approach is more scalable, adaptable, and cost-efficient than traditional models. In essence, the modern data stack is reshaping the future of data analytics, offering businesses the tools to stay agile and informed in a dynamic market landscape.
The Road Ahead
Tracer's recent funding is not just an endorsement of its vision but a nod to the overarching significance of data analytics. As companies increasingly realize the potency of a robust data-driven strategy, platforms like Tracer will indubitably become invaluable allies.
For businesses eyeing success in the digital age, embracing the modern data stack is no longer optional—it's imperative. By harnessing the power of accurate data and insights, businesses can steer their ship with precision, navigating the murky waters of the business world with unparalleled foresight.