Android Auto brings sophistication to motor vehicles but for some reason until recently, most vehicles required the use of a cable from your car and attached to your phone to make it work. Why on earth would great tech like Android Auto still require a cable? AAWireless solves this nagging issue! It's a simple Plug & Play device which allows your Android Auto, compatible unit to use a WiFi connection instead of connecting the phone with a USB cable.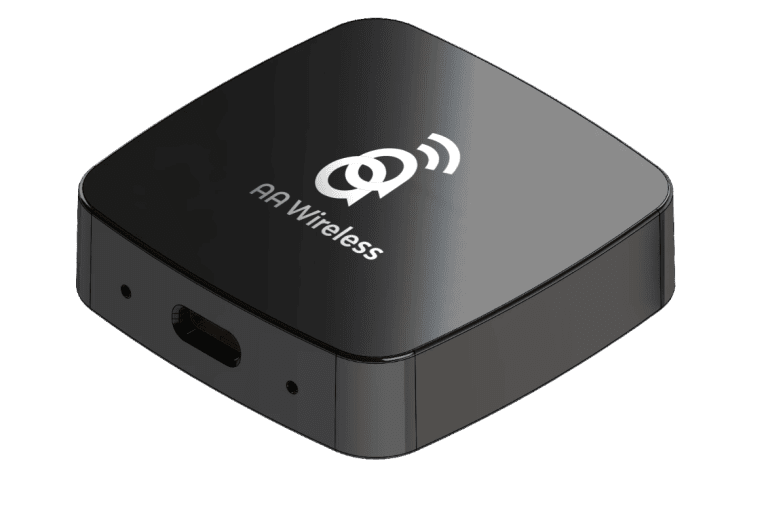 Android Auto is a phone app that makes it easier, and safer, to use while driving. It supports a growing number of apps that make your driving experience seamless and connected. It includes navigation apps to make your travels safe and easy and allows voice-activated messaging with apps like WhatsApp and Messenger. Starting at $75 per device, it's a no-brainer purchase.
Simply connect the AAWireless box to your car's USB port and forget about it.
This project was started in 2018 by Emil Borconi-Szedressy with a simple app containing a few lines of code. Due to the huge amount of interest, it continued to evolve. Initially, the idea was to use a secondary phone or a TV Stick, but problems were endless due to a large number of phones and car combinations. At the beginning of 2019, Chiel Prins joined the team and they started porting all the code to Linux and designing their custom hardware. This allowed them to eliminate the main variable from the equation, making sure the hardware was the same and making sure they had full control over the software as well. With this in place, they brought the product into a prototype stage.
Risks & Challenges
The main risk of this project is that car manufacturers implemented Android Auto (and sometimes even the USB port in their car) with different quirks, making it more difficult for a universal solution.