Google TV Chromecast 2020 DEALS
Google TV has finally launched, and thank goodness they took their time doing it. They created a new Google Chromecast that encompasses all you love from the old Chromecasts including its ease of use. The newly incorporated functionality allows easy aggregation and management of all your different streaming services. That's right, no more jumping from one subscription service to another, Google now synchronizes and combines available programs all in one hub.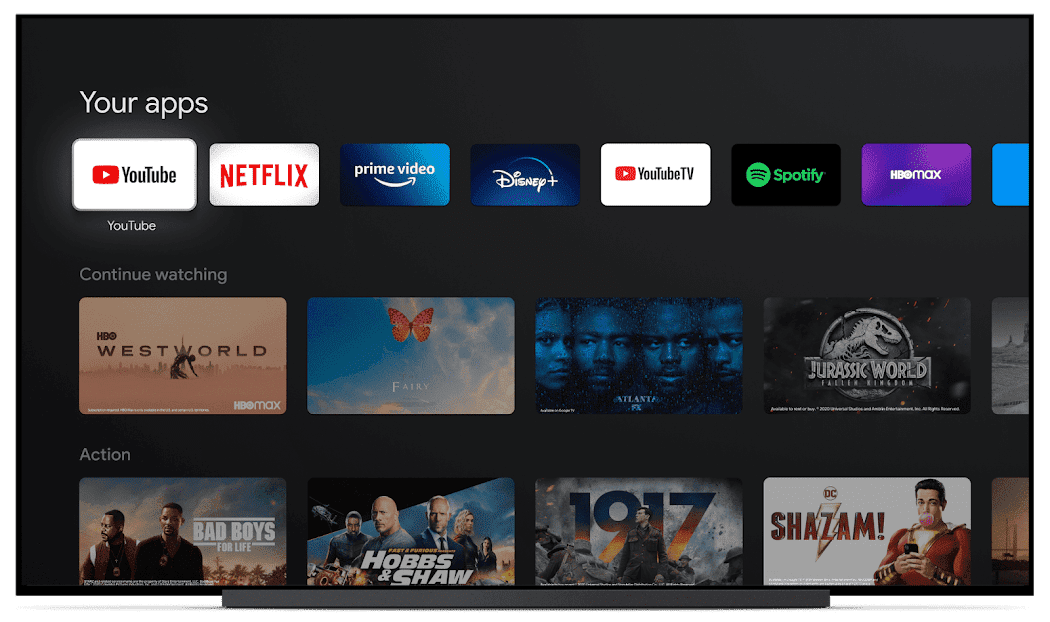 The categorizing of these streaming services means no more wasting time looking for content. You now have the ability to quickly find new entertainment you will love and have it intelligently organized just for you. Movies and shows are grouped in ways that reflect your interests. So you can binge your favorite sagas and find your way to uncharted worlds.
The new Google TV Chromecast includes Ask Google to quickly search for content across your streaming apps and services. It's never been easier to find everything from jungle escapades to intergalactic comedies. Best of all this one comes with a remote and favors the favorites like YouTube and Netflix.
The new Chromecast launched in October 2020 and comes in 3 beautiful colors perfect for any home.

The Review
Google TV Chromecast 2020
Perfect Entertainment you love with no cabling issues or bulky devices that take up space. This device offers syncing of services, other technology, and home devices. Very few other devices could ever consider coming close.
PROS
Available in 3 modern colours
Up to 4K HDR Resolution
Voice Remote with Google Assistant
Built in Google TV
Control Smart Home Devices
Group with Nest Speakers and Displays
Cast from Android or iOS devices
Play Games on Stadia (2021)
CONS
Currently only available in the USA
Google TV Chromecast 2020 DEALS
We collect information from many stores for best price available
Best Price
$49